Home » Business, Life
Barbados: New investors pick interest in medical tourism project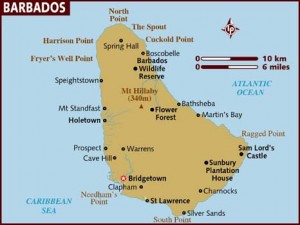 Winners Development has announced a partnership with American World Clinics (AWC) to jointly develop an international medical center in Barbados. The US$100 million project will be located on a 21.5 acre site in St Peters and represents AWC's first site in a global development program for the export of American medicine to the international community.
It is expected to be a center of medical tourism and an attractive workplace for doctors who have grown weary of insurance and government health-care regulations in the United States.
Winners Development has created and collaborated on hospital and healthcare projects throughout the US and views their relationship with AWC as an opportunity to expand their footprint in the growing global health market.
(More: American doctors head to Barbados: Investment)
The facility was initially expected to open in 2013, however the opening date has been pushed to 2015.
Barbados is one of a growing number of countries in the Caribbean tourism that is setting up a medical health industry.
Tags: Barbados, Caribbean, medical tourism