Home » Business
Barbados: Housing demand despite recession and increased land prices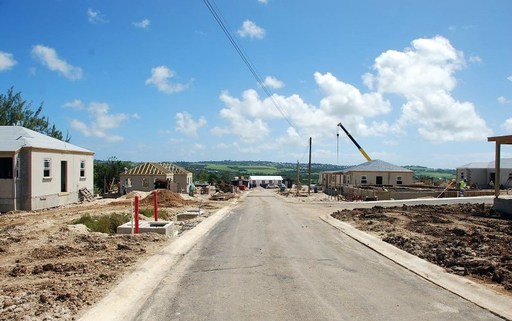 New housing development in Vaucluse -St. Thomas, Barbados. PHOTO/Terra Caribbean
Citizens of Barbados still want to build their dream home despite a tough economic climate and increasingly high land prices.
One mortgage financing company has had to send some prospective homeowners back to the drawing board since their desires exceed their ability to repay.
Wavney Nicholls, a general manager of retail banking with Republic Bank Mortgage Center, revealed that in Barbados, in housing has not changed much over the years despite the recession.
"Average people still have a dream house. I myself have to send back and say to the prospective buyer, please go back to Town and Country Development Planning and adjust this [plan]," she said, adding that people who work for BBD$ 2500 (US$ 1250) "would bring a house plan that to finance will require a mortgage payment of BBD$4000 (US$ 2000) a month."
"The housing cost has gone up but I think [this is because] the price of land has substantially increased.
"You had land in 2000 going at about BBD$6 or BBD$7 (US$ 3 – 3.50) a square foot. Today if you find anything at BBD$15 (US$ 7.50) a square foot, you're lucky – and most land is at BBD$20 to BBD$25 (US$ 10-12.50) a square foot..