Home » Politics
Bahamas: Perry Christie's PLP widens majority – wins former PM's seat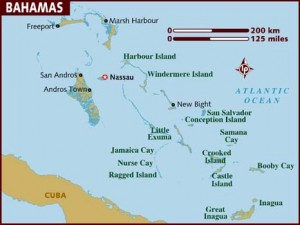 (Caribbean Journal) – Renardo Curry of the Bahamas' ruling Progressive Liberal Party (PLP) has won the by-election for the seat of former Bahamian Prime Minister Hubert Ingraham in North Abaco, according to unofficial results from the country's Parliamentary Registration Department.
Curry, who was facing off against the Free National Movement's (FNM) Greg Gomez, is projected to win with 10 of 12 precincts reporting.
The two were contesting the seat Ingraham, a three-time Prime Minister of the Bahamas, vacated after his party's loss in the May 2012 vote, eventually retiring from politics.
The PLP took 29 of 38 seats in that race, propelling former Prime Minister Perry Christie back into the role.
Ingraham had represented North Abaco for eight consecutive terms, having first been elected to the House of Assembly in 1977, becoming the FNM's leader in 1990.
He has returned to his career as an attorney.
Tags: Bahamas, FNM, Hubert Ingraham, Perry Christie, PLP