Home » Business
Bahamas: Christie defends decision to re-nationalize Telephone company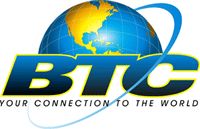 Newly elected Bahamas Prime Minister Perry Christie has defended the decision of his administration to regain majority control of the Bahamas Telephone Company that had been privatized and sold by the former administration to the telecommunication giant, Cable and Wireless in 2010.
US-based international credit rating agency, Moodys Investors, said that regaining majority shares will not only drive up government debt but also raises questions about just how the new administration will go about acquiring the majority ownership.
Moody's said it would cost the Bahamas government US$250 million to regain majority shares.
However, Christie told reporters during a meeting in Miami late July, that the challenge is to be able to convince Cable and Wireless that it would be in their interest to sell the shares to the government.
According to Christie, by acquiring the Bahamas Telephone Company, the administration will be able to give the people of the Bahamas "a very clear indication that we are making the right decisions with respect to our national institutions."
The previous administration had sold majority shares in Bahamas Telephone Company after indicating that between 1966 the year of the Bahamas Telephone Companys' creation and 1992, it recorded profits of US$125.7 million with the government receiving US$10.56 million in dividend payments.
He said that the Bahamas Telephone Companys' earnings for 1993 to 2010 totalled US$430.4 million and that during the same period US$151.4 million was paid to the government in dividends as compared with US$10.56 million paid between 1966 and 1992.
Pages: 1 2
Tags: Bahamas, Perry Christie