Home » Business
Antigua & Barbuda begins consultations on Citizenship by Investment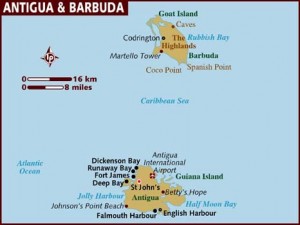 (Caribbean Journal) – Antigua & Barbuda has begun a series of consultations on a proposed Citizenship by Investment programme in the country.
The first of four consultations took place at the end of last week at Antigua's Multipurpose Cultural and Exhibition Center.
Antigua already has a task force in place examining the possible implementation of the Citizenship by Investment programme, which has been in consultations for the past 16 months, debating whether citizenship or residency would work best.
"The issue of citizenship was not something we defaulted to," said Fitzmaurice Christian, the investment promotion director at the Antigua & Barbuda Investment Authority.
The task force was given several areas to consider: the best strategy to support investment and residential tourism, the risk and necessary safeguards of implementation, the potential business benefits and the legislative amendments that would be required.
Christian said that pursuing the route of the Citizenship by Investment programme was in part due to looking for new ways to stimulate growth, as international funding agencies have reduced the amount of aid they are offering to developing countries.
Antigua & Barbuda Prime Minister Baldwin Spencer says the programme would look to revitalize the economy, and to be a tool to "leverage Antigua & Barbuda's network of international relations and physical and social attributes to attract resources for development from reputable individuals."
Pages: 1 2
Tags: Antigua Barbuda, Caribbean, Citizenship, Citizenship by Investment, Investment, investments