Home » Business
Aliko Dangote goes global – planning massive expansion outside Africa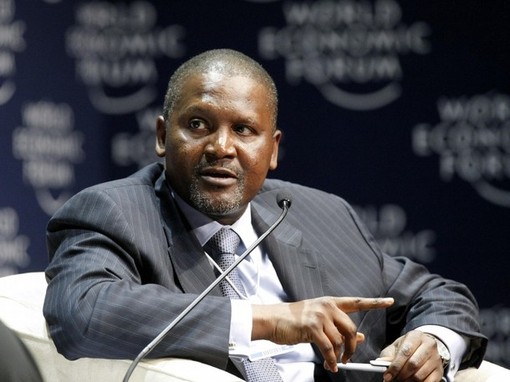 Aliko Dangote, President and Chief Executive of the Dangote Group speaks during the final session of the World Economic Forum on Africa meeting in Cape Town June 6, 2008. PHOTO/Mike Hutchings
Billionaire Aliko Dangote is looking to expand globally.
Dangote Cement, one of his companies will be investing in Iraq and Myanmar – the construction of a plant in either of the two countries is scheduled to commence in 2013.
Brazil, Chile and Indonesia also on his list of possible investment destinations.
Dangote Cement intends to attain production levels of 60 million tonnes annually outside Africa, in addition to the 40 million tonnes on the African continent in the next 5 years.
Dangote Cement is the largest producer of cement in Africa – with plants in at least 13 countries.
Asked why he is investing outside Africa, when there is so much growth on the continent, he says that some opportunities – such as entering Myanmar as it opens up – may later disappear.
Aliko Dangote wants to transform Dangote Cement into a global company. "We want to globalize," he told reporters in an interview in London, "because the markets in sub-Saharan Africa are limited in terms of cement production, though not in terms of other sectors."