Home » Opinion
Africa means business opportunities for China
By Javier Cuñat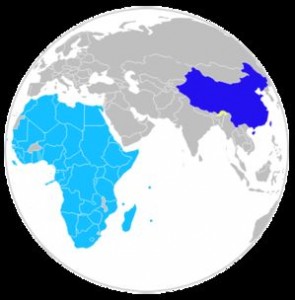 According to the International Monetary Fund (IMF), from 2000 to 2010, six of the world's ten fastest-growing economies were in sub-Saharan Africa and the forecast for the next five years is even more optimistic.
What does this mean for global businesses? How can global multinational corporations carve out a stake and identify opportunities in Africa's growth story?
While there are many factors that have contributed to Africa's growth story, the emergence of China in the world economy and its engagement with the continent has, and will continue to play, a fundamental role in Africa's re-emergence on the world stage.
China has exercised a two-pronged approach – trade and investment – throughout its decades-long engagement with the continent. Between 2000 and 2008, China's gross domestic product (GDP) expanded at an annual rate of 10 percent. Meanwhile, its annual demand for industrial raw materials has witnessed its own impressive boom. During this period, China accounted for two-thirds of the world's entire growth in demand for steel and aluminium, and virtually all growth for copper and nickel.
This rapid growth in China's natural resource consumption not only contributed to a surge in commodity prices but also created a windfall in trade between China and Africa, a major supplier of raw materials.
In addition to external demand, a number of internal growth engines – Africa's ongoing urbanization process, an expanding labor force, and the rise of the middle-class – have been driving this trend. According to a new report from the African Development Bank, Africa's middle class has tripled in size over the last 30 years and now numbers 313 million people, or more than 34 percent of the continent's population. Today, 40 percent of the continent's one billion people live in urban areas, compared to just 28 percent in the 1980s. A large number of Fortune 500 companies have already identified the opportunity.