Home » Business
Africa Internet community launches ambitious expansion plan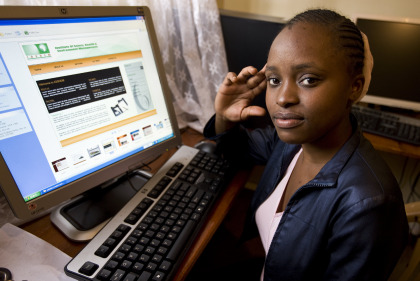 Student using Internet resources in Nairobi. PHOTO/Africa Business Source
Enthusiatss and leaders of the Internet community in Africa have unveiled a comprehensive plan designed to dramatically increase African involvement in the Internet Corporation for Assigned Names and Numbers (ICANN)'s multi-stakeholder model.
The plan will lead to dramatically increased African participation in ICANN and greater presence for the organization on the continent of Africa.
(More: Dot Africa domain in the works – will be a huge boost for business)
A present, Internet users in Africa represent only 6 percent of Internet users worldwide. This plan/ initiative is designed to dramatically increase that number.
The plan was written with the input and broad support of ICANN's African community, Africa's Regional Registry for Internet Number Resources (AFRINIC) and other influential African organizations involved in the Internet ecosystem.