Home » Business
Advertisers not tapping into strong African American market – report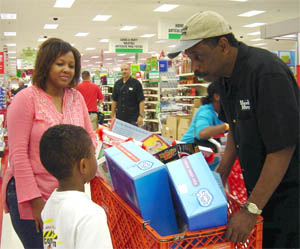 Even after absorbing a devastating economic hit from the Great Recession, African American consumers remain a potent force but are often overlooked by advertisers, according to a new research report.
African Americans are projected to have a combined spending power of US$1.1 trillion by 2015, according to the report released by the market-research firm Nielsen and the National Newspaper Publishers Association, which represents 200 black-oriented newspapers.
As a group, African Americans have a set of spending habits and brand loyalty that should be attractive to advertisers. More than other demographic groups, blacks tend to buy "brand-name" products, watch television and spend time shopping or frequenting fast-food restaurants, the report said.
Tags: African American