Home » Business
$5 billion sovereign wealth fund set up in Angola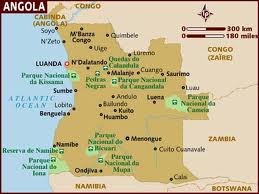 Angola on Wednesday launched a US$5 billion sovereign wealth fund to invest in domestic and overseas assets by funnelling its vast oil wealth into infrastructure and other high-growth projects.
Africa's second-largest crude oil producer is looking to diversify its oil-dependent economy by developing infrastructure outside the energy industry. The country which was devastated by a 27-year civil war that ended a decade ago, has one on fastest growing economies in Africa.
Nigeria, the continent's top oil producer, has already set up a similar US$1 billion fund.
"The Nigerian fund is mainly for liquid, low-yield assets, while the Angola fund's mandate is broader, with investment in the real economy domestically.
The Angola Sovereign Fund (FSA), which will also invest in financial securities.
The fund said its first investments will be in projects to develop agriculture, water, power generation and transport, with an early focus on the hotel industry in sub-Saharan Africa.
Until now the southwest African country was one of the few organization of Organization of the Petroleum Exporting Countries (OPEC) member states without a sovereign wealth fund.
Pages: 1 2